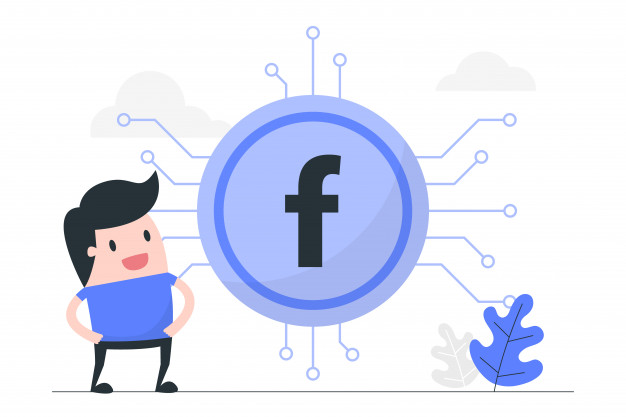 Facebook captures a lot of attention, with people spending on average of 35 minutes every day on the platform, so it seems like a no-brainer that engaging with your Facebook community is a great way to grow your business.

So in this article, we'll show you the steps to create a Facebook page for business. 
First, what is the Facebook shop?  
It's simple version of online store that lives inside Facebook and Instagram mobile apps. It makes easy for billions of users to find, browse, and buy your goods in the apps they use daily to discover new experiences.

The benefits of Facebook store
First, Facebook shop also doesn't discriminate from small businesses who do not have a third-party e-commerce store. The best thing, this type of store allows you to have a maximum reach with zero investment! All your products and categories will automatically transfer and be live on your ecommerce store on Facebook, so you get easy access to an untapped customer base.
It's mobile-friendly experience for your audience! Your Facebook store will provide a seamless shopping experience, as it will display your products on any screen size – on tablets, mobile phones, or laptops.

Also, this platform allows your ecommerce business stores to get valuable insights regarding their page like the reach of your page, posts, engagements, clicks, etc.
What is more? Your products can be tagged on a visual post or promoted on its own when you set up Facebook shop.

Lastly, you can dig deep and analyze the performance of specific posts and find out the demographics of your customers. 
What are the risks of selling on Facebook?
The risks are relatively minimal, especially if your product catalog will go through an approval process before being posted. The biggest issue sellers run into on Facebook is selling counterfeit or trademarked items. So it can suspend your personal account. 

How to build Facebook store?
First, you need to know your options. In essence, you can do it by using a third-party application such as: Payvment, EasySocialShop, Storefront Social. 
Also, top ecommerce platforms like Shopify, Ecwid, and BigCommerce let you list and sell products in a Facebook Shop, plus many other places if you will need.

So what do these platforms offer over the Facebook-only option? Well, It's a full suite of product listings as well as automated order and shipping management tools designed to save you time. 
Or…What is the traditional way of creating a facebook shop?
Follow these steps for setting up a Facebook store:

Step 1: First, go to your Facebook Page and configure the Shop page


Step 2: Set up your shop details


Step 3: Configure your payments

Step 4: Add a products  to your Facebook store


Step 5: Managing your orders


Step 6: You're ready!

How to tag your products on Facebook posts? 
Tagging products and services in your Facebook posts is a great way of increasing awareness of them. Not only does tagging encourage more clicks and help your posts stand out. It also makes life easier for people browsing your page to find (and buy) the products they like the look of. 

OK, let's take a closer look how to do it:
  
Step 1:Set up products in your Facebook shop. See this post to get set up, and this post to help you manage it once set up


Step 2: Go to your Facebook business page and write a post. Click the "Tag a Product"


Step 3: When you click the icon, you'll see the products currently listed in your Facebook shop.


Step 4: Choose a product and publish the post. When someone clicks on the product, they will be able to purchase it. 
How to be successful with a Facebook store?

Adding your shop to a Facebook page isn't enough…Don't forget to spread the word about your intention to sell goods or services. So, let's move on and discuss what you need to do to be successful.

ADS!

Facebook is one of the best advertising platforms available to companies.While creating ads, insert directly a link to your Facebook store. Your targeted audience (some probably soon-to-be customers) can just a click away from seeing your products and making a purchase decision. Of course, use newsfeed and mobile ads for the best results! 

Offer discounts and promos

Statistics show that 42% of people like a Facebook page to get a discount or coupon. So by offering discounts through your Facebook page, you'll be able to entice new consumers.

Say bye to Stock Images

Instead of posting professional photos of your products, show how your products look in reality and shoppers can use those items in their everyday lives. 


Show how your (satisfied!) customers use your products! 

Showing your customer's photos to others, new and potential customers will know that you already have happy feedback about your goods.
See you soon,
Team Dropton

https://dropton.com/wp-content/uploads/2020/08/digital-currency-concept-illustration_1133-855.jpg
417
626
Aubree Torres
https://dropton.com/wp-content/uploads/2019/05/dropton-logo-150x50.png
Aubree Torres
2020-08-06 11:23:50
2020-08-06 11:23:52
How to Set Up a Facebook Shop in 2020?